Advent Madness
Day Two
CITY
(Open the Doors
Here
)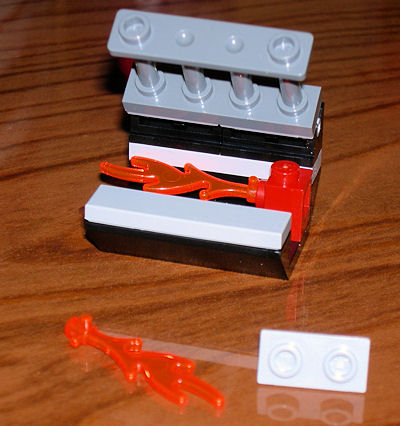 Grill 
Day two in the CITY - and, predictably, the mini-set is part of a thematic package with the Mini-figure from day one. The mystery of the Turkey Leg is solved - it's the lead in to the "Cooking on the Grill" theme. Not as holiday-ish as I had hoped.
Still, this is a fairly creative mini-set, and a new sub-theme and design for the CITY Advent universe.  The extra parts of the third top hinge and second flame are always fun to discover. 
I'll give today three out of five stars - a better than average effort from LEGO today.