If you haven't already, you'll want to check out the CITY and Castle daily reveals to see what forces our Players will be deploying today...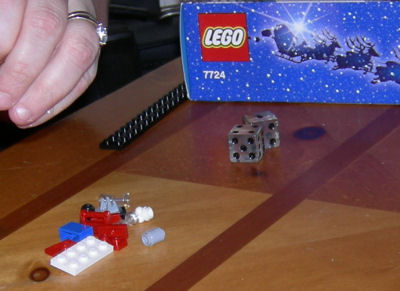 Looks better as a pile of pieces.
Turn six of the Advent Wars opened with Player A's initial disgust at the day's offerings. But then...
"Wait...are those wheels??? I can make something!"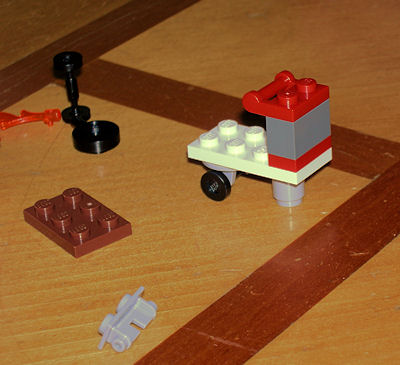 And make something she did. "It's a Scooter."
Player A wanted to enhance the vehicle with items from her stockpile, but it was decided that she could only use the parts from that turn's door unless there was a minifigure in the Staging Area "to do the building."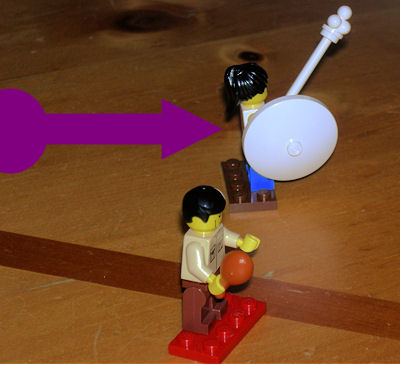 Speaking of Player A's troops, movement for this turn had Ice Cream Spartan move up to join Man Eating Turkey - providing a unified front on the way to Player B's area.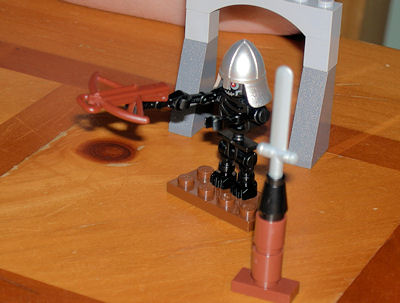 Mine is an even eviler laugh.
Player B, meanwhile, was delighted to add yet another mini-figure to her forces. Adding the discarded helmet from Day 1, her new Black Skeleton Warrior is ready for battle. Note the double-length Crossbow arm making use of the extra arm piece provided by LEGO.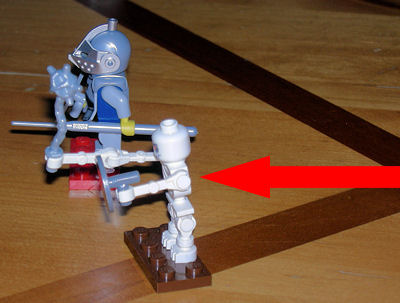 For her movement phase Player B sent her White Skeleton forward to meet up with her HERO Knight. They're still a good foot or more away from Santa (and further still from Player A), but the battle lines are clearly shaping up...