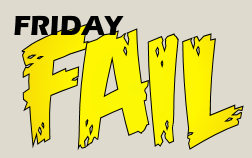 EXTRA
Let's shed some extra light on the murkiness that is
WARRIOR
.
In my review of that set I asked....
...if anyone can translate the non-English part of this package, drop me a line at bat_hero@hotmail.com. I'd love to include that information here.
And here, faithful readers, is a response to that request!

-----

Alright first things first, I'm NOT from China. Nothing to do with that place. I'm from Singapore -- that's nowhere near China.

ANYWAY, you may put this on your post about the warrior...

金刚勇士。
Pronounced, jin gang yong shi (jean gah-ng your-ng sh)

gang as in government.
yong as in your.
shi as in shhhhh

Breaking it up,

金 basically means golden.

刚 means "just now" -- this doesn't even make sense!
I think they actually intended to type 钢, which means armour.
Gosh, I'm no Chinese intellectual, and yet I could point out a mistake those bootleg toy-makers made in their own tongue.

勇 means brave.

士 means soldier, or warrior, if you prefer.

So basically ~

Brave warrior in golden armour.

Oh, PLEASE.

Also,

Design is not stand for original product.

It could go two ways:
1) Box art does not represent actual product.
2) Our design is not a copy of [does not stand for] the original LEGO brick. (YEAH, right...)

Yeah, hope all that helps!

Yours sincerely,
Siango Lee.
---

Heh. I guess the "golden armor" partof the translated title explains away the yellow life vest. Sort of.

Thank you, Siango Lee!