Day Four. After spending three turns just glaring at each other across my Dinner Table, Players A and B have both decided to venture forth to begin the process of beating the crap out of each other...and, oh yeah, maybe to
rescue Santa
as well.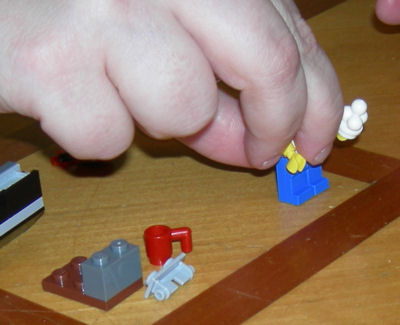 You wait right here.
Player A decides to leave her new Ice-Cream wielding Gal in her Staging Area to build with the parts she's expecting over the next few turns.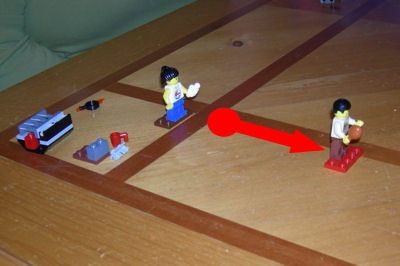 I'm outta here!
Meanwhile, her HERO, Man Eating Turkey, takes his first 5" step from the safety of the Staging Area. He's headed
directly
for Player B's Staging Area.
(To keep things simple we used a 2x16 plates to estimate a 5" length. No, it's not exact, but it was
fair,
as both players used the same measure.)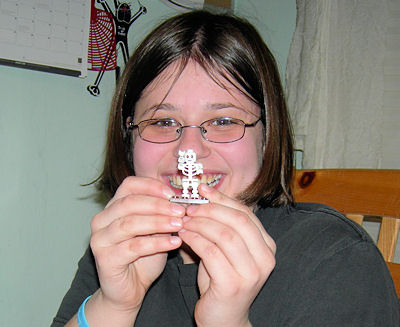 Awww YEAH.
Meanwhile, Player B is thrilled to add an evil Skeleton to her forces. But this is no normal Skeleton...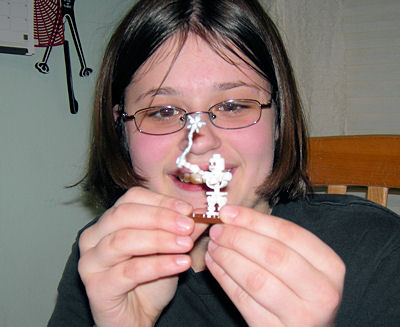 The LONG ARM of EVIL
Thanks to the extra arm included with today's parts this Skelleton has an extra long reach that has nothing to do with the length of chain on the weapon.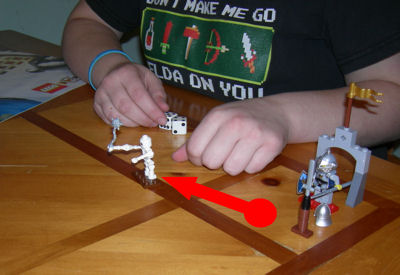 Move 'em out!
Player B decides to leave her HERO at home base to defend things while sending out her new minion towards Santa's Stasis Cell.

Two players - two very different strategies. And soon - they'll meet on the battlefield. After all - it's only a few feet wide.