When last we left the Advent Wars both Players had added their Day 2 swag to their Staging Areas with their HERO figures. Both were waiting for Day 3 and the final round of thematic swag to outfit their figures before venturing out to do battle.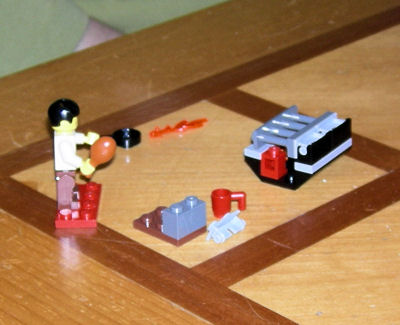 Well, that was a waste of time.
Player A's turn is pretty much a wash - the craptastic "Table with mug and frying pan" daily prize was examined - the pieces listlessly pushed about like unwanted lima beans on a dinner plate. 
At some point the HERO's flaming turkey leg went back to "just" a turkey leg when the flame brick fell out. Oh well.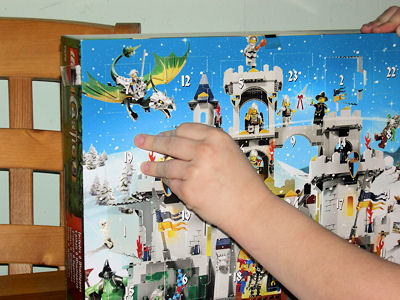 Will Player B have better luck?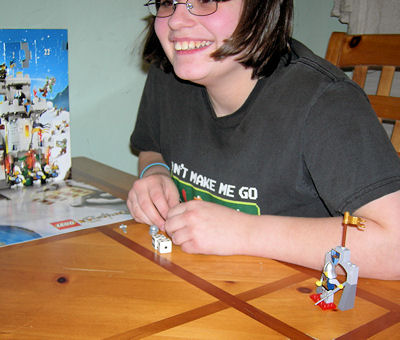 HA HA HA - You will SUFFER!
Player B was much happier with her daily dose of fun. Having gone over the basic combat rules of QuikWars, she knows that each extra piece of armor makes her HERO that much tougher.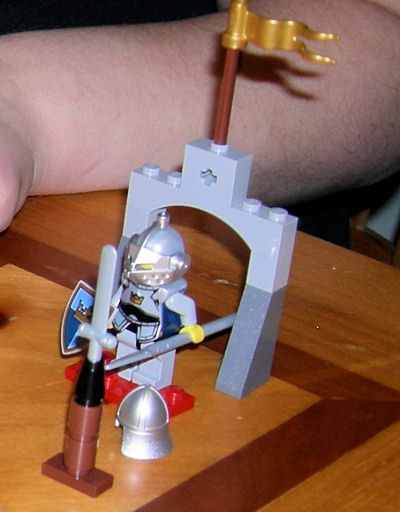 I AM IRON MAN.
Adding the shield from Day 2's arch, her HERO now has four dice worth of Armor (helm, chest, shield, and one die of "everyone is a little bit tough")  She opted to keep the spear over the sword for better reach. Player B is
through
being nice.
And it's only turn three!
Things are about to get exciting - as both players wanted to go over the movement rules for use next turn.