Advent Madness
Day Eighteen
CASTLE
(Open the Doors
Here
)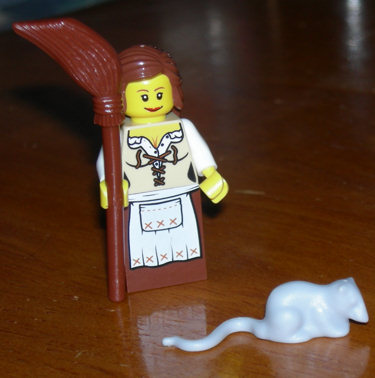 Maid and Rat
You know, when the first images of the Castle Advent Calendar leaked to the net
back in January
, this was the figure that I couldn't wait to get my hands on. An update to the long-neglected Pirate Corset torso - a new printed dress leg block - a rare face and a swanky long-hair headpiece. So many good things, all in one Mini-figure.
And now she's mine. ALL MINE. Well, she belongs to me and
everyone else
who managed to score a Castle Advent, I suppose...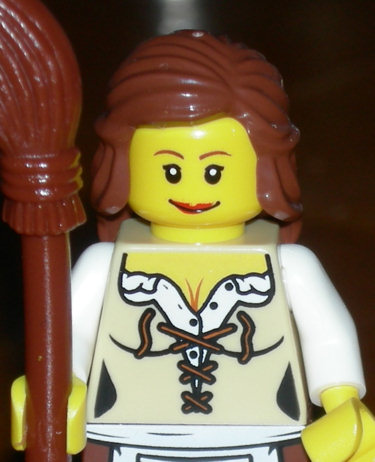 I'm curious to see where LEGO heads off with our Maid as the head of a new sub-theme. Will we have three (or four?) days of scrubbing and cleaning? Is the rat some sort of strange clue?

Tune in tomorrow, I guess...