Advent Madness
Day Twenty One
CITY
(Open the Doors
Here
)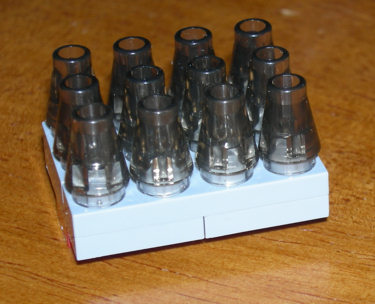 Pallet of Bottles
You know, for a mini-theme this one has been pretty interesting. The Train/Construction Worker who started things off was kind of bland (if mysterious in job description) but the mini-models have been original and fun.

Today's supplement of a pallet of bottles is simple in its construction, but still easily recognizable. The transparent-black cones will be easy to reuse in post-Advent creations and there a bunch of them, always a plus.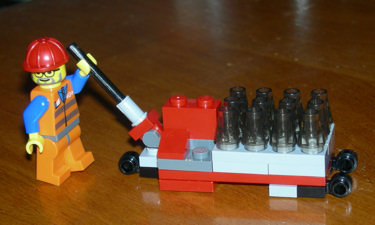 Looking at all three sets together you get an image of someone actually doing something. This man has bottles - and he needs to put them somewhere else. And he has just the tool to do it.

I love it when a plan comes together like that.