Advent Madness
Day Fifteen
CITY
(Open the Doors
Here
)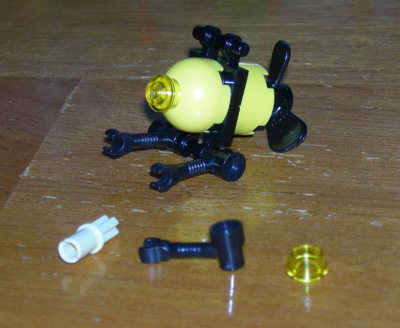 Underwater Scooter with extra pin, arm, and light
I'll say this for the 2008 CITY Advent Calendar - some of the sub-sets have been pretty cool. Today's offering qualifies for the "cool" tag - this little robotic rover fits well with the Diver/Coast Guard theme and is pretty nifty in it's own right.

While the parts that make up the model aren't rare or even difficult to find, they're put together in a useful way. The final result has a polished feel to it. The robotic arms suggest play opportunities - perhaps this little guy is more "Robot" than "Scooter" - more of a sidekick to our Aquaman than a mere mode of transportation.

Anyway, a nice close to the sub-theme.