Advent Madness
Day Sixteen
CITY
(Open the Doors
Here
)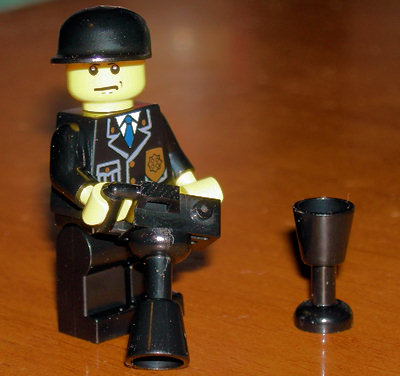 Policeman with Deluxe camera and extra lens
(Or a glass. You make the call.)
Officer Grumpypants (City Advent 2005, Day 4 and 2006, Day 16) returns. This time in a new hat and carrying a camera.

I don't have a lot to say about this one. Changing a hat and accessory is really a sad level of effort when you're trying to make a sub-theme seem new and interesting.

Oh well. Maybe I can spin it as "continuity". That those who get a LEGO Advent Calendar every year know that friendly Officer Grumpypants will be in there somewhere to keep everyone safe.

Anyone buy that?