If you haven't already, you'll want to check out the CITY and Castle daily reveals to see what forces our Players will be deploying today...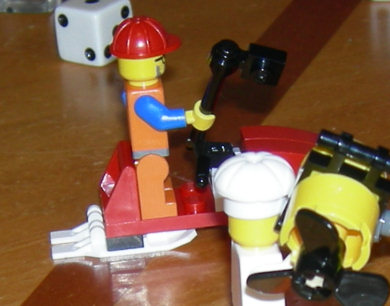 Player A was glad to add yet another vehicle to her armada - and luckily the Train/Construction worker was on hand to pilot it. Meanwhile, the cat climbs quietly back onto the Missile Launcher, effectively negating Player B's attack last round.

Player A also moves the Crook and Grissom mins slightly - but not enough to justify their own photo.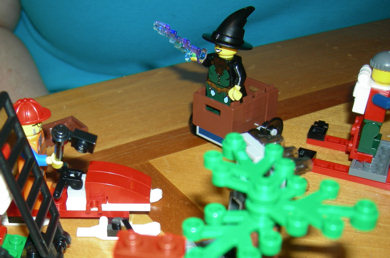 The action begins as Player A uses a combined shot from the Worker and Emo's Siege Weapon against the Witch. The dice are with Player A as the round starts - a 22-5 smashing victory!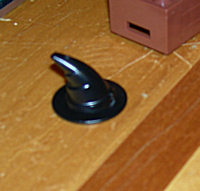 The cart is destroyed - and the Witch
melts away
as if she were in Oz. What a world!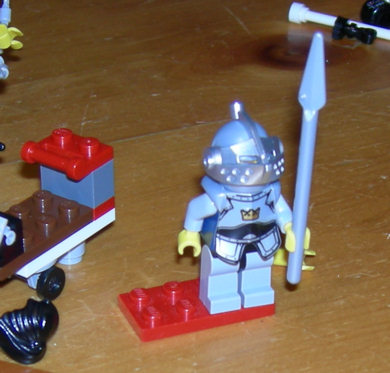 Player A's remaining forces open fire in unison on Player B's HERO Knight - but the dice turn on Player A and the Knight Survives 15-20.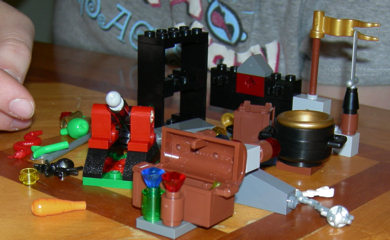 Player B, meanwhile, has been busy creating her ultimate vehicle - the KAOS KART. It's a treasure chest powered by Chaos Gems and filled with bombs to chuck at foes. Too bad she's once again trapped without a pilot as her forces are all across the table attacking Player A's forces.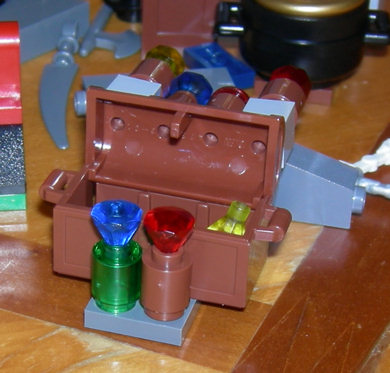 Here's a closeup of the KAOS KART. Note the jets on the chest's lid. Assuming she can get a pilot for it, this vehicle will have the max movement rate of 15"/turn.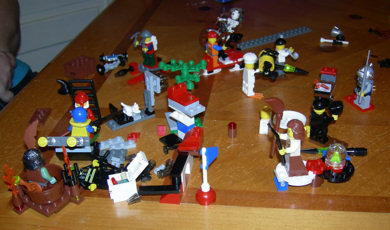 Player B completes her movement phase - her forces have closed in on the Jet-Grill that protects Santa and are ready to combine their ranged attacks...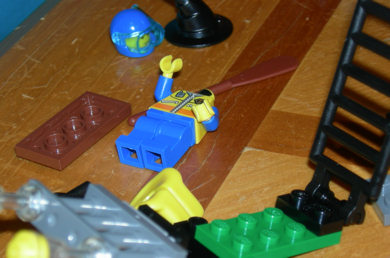 It's a 21-9 Knock out! Aquaman in Decapitated! The Jet-Grill's protective grill is blown open...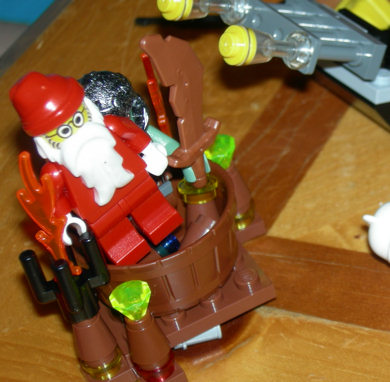 ...And that means the Troll can scoop up Santa! Player B has regained control of Saint Nick! But can Player B get him back to her side of the table before the end of the game?

There are just four turns left - one more reinforcement round on the 24th - then three turns on the 25th to decide Santa's final fate.
Trust me: It's going to be a
wild
ride.