If you haven't already, you'll want to check out the CITY and Castle daily reveals to see what forces our Players will be deploying today...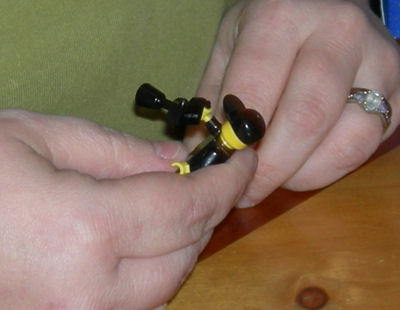 Player A is a big CSI fan, so naturally her new Mini-figure is quickly named "Grissom." She declares that he comes equipped with a "Laser Camera" for ranged attacks.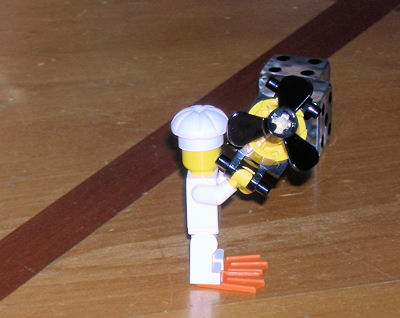 The Chef picks up the Aqua-Jet and moves out!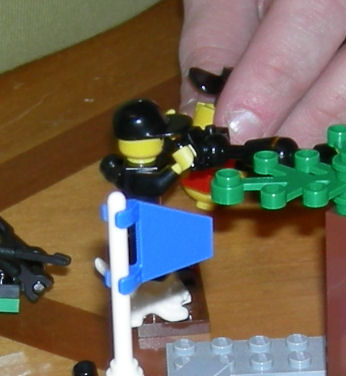 Grissom stays at base to organize things!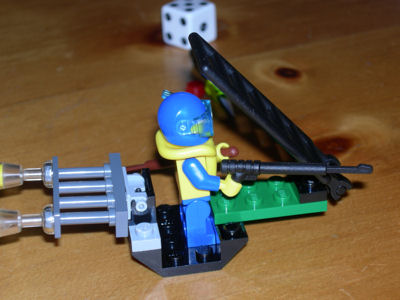 The Jet-Grill moves out to attack!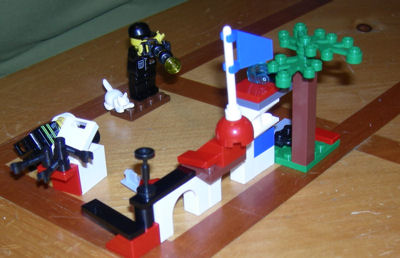 Grissom does a good job of cleaning up, no?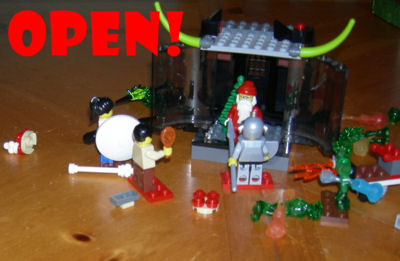 Meanwhile, Player A's Once-And-Future-Zombie ties his one remaining hand at the Stasis Cell - no good - it's too tough for him! (14-22)
Ice-Cream-Girl also reaches the cell, and tries prying things open with her spear! It's a good plan, and the dice support her with a
15-7 Victory!
Santa's Cell is now open!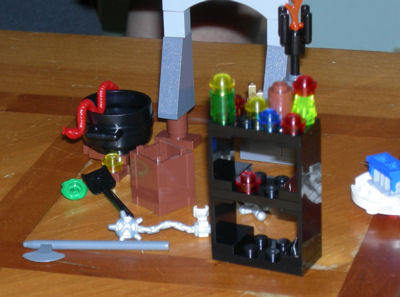 Player B can't be bothered with organizing her base - she's got place to go and Santas to Capture!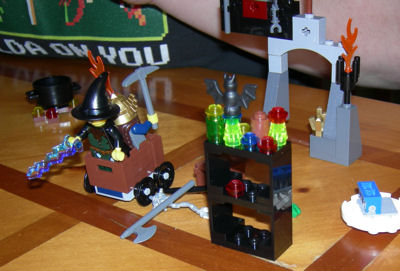 To that end, Player B starts her movement phase by sending out the cart with the Witch and Dwarf.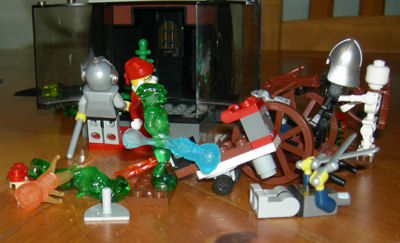 Player B also adjusts the locations of her Archery Forces.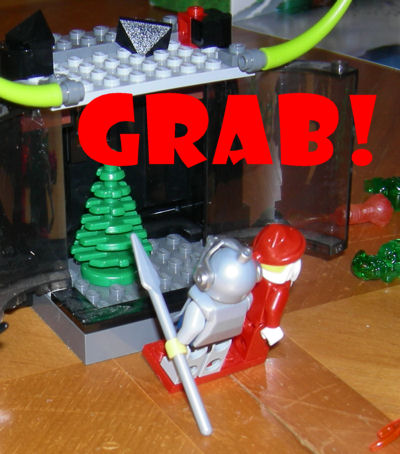 Player B's Knight Hero drops his shield (on order to have a free hand) and GRABS SANTA!

Pressing her advantage, her Black Bowman opens up against the ZOMBIE HERO! It's no good - the attack fails 3-8.

Switching targets, her White Bowman tries a shot at the Ice Cream Girl. This, too, fails with a roll of 2-9.

Fed up, Player B takes aim on the Zombie Hero again with her Crossbow-on-Wheels Siege Engine.

A roll of 10-4 sends Player A's hopes and dreams smashing to the ground like a cheap martini glass! Her ZOMBIE HERO is once again sent into the land of no-participation.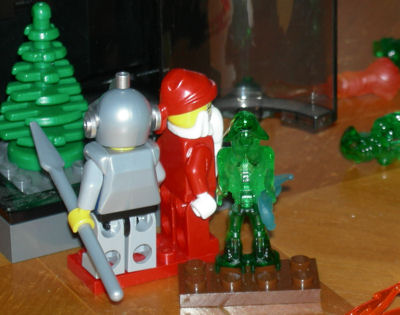 The Martian Forces try valiantly to recapture their prize - Blue Squid Alien moves up to the Knight HERO and tries to grab Santa! But the Knight's Grip is too strong, and the attempt fails, 2-5!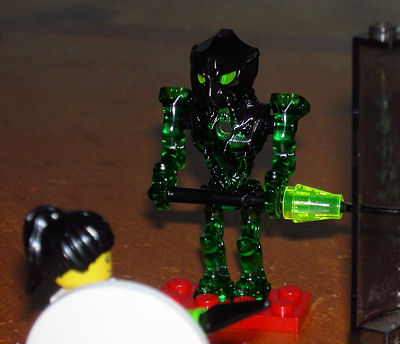 It's not over for the Aliens yet, though - with a final throw of the dice, the Alien Commander revives with a roll of 5-2!

Can Player B escape with her prize before the Aliens can regroup? And what of Ice Cream Girl? Stay tuned....