Advent Madness
Day Twelve
CASTLE
(Open the Doors
Here
)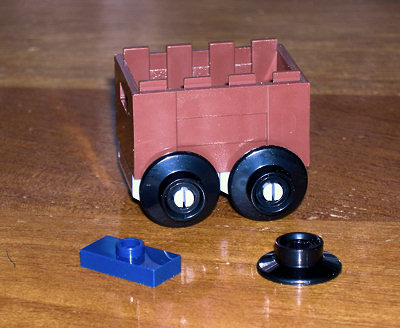 Mine Cart with extra wheel and jumper brick
Day Twelve brings us Day Three of the Dwaven Miner Sub-Theme - a rolling mining cart.

A ten part set (twelve with the extras), this mini-model is another small victory for the Castle Advent. The construction is fairly simple, yet teaches young builders the essentials of using a jumper brick to create an easy-to-separate surface. (The box of the cart separates from the wheeled base.) The CITY advent tried to show a similar construction trick, but inexplicably broke the model up over two days.

This should conclude the Dwarf-run - let's hope LEGO keeps the momentum going with a strong set tomorrow!