Advent Madness
Day Twenty one
CASTLE
(Open the Doors
Here
)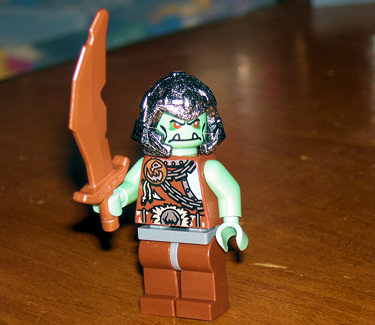 Grumpy the Troll
So, new theme. That's cool. We're back to the forces of evil with a Troll figure.

You know, why are tolls always evil? Maybe they're just misguided. Or, you know, culturally different.

What? Yes, I suppose their wanting to split open our skulls and feast on the delicious innards may have something to do with the "Evil" label.

And, yeah, that whole "rape and pillage" thing. Yes. he comes with a giant copper sword, all knicked and notched from heavy use chopping up babies.

Just trying to give these guys a break. You know, it being Christmas time and all.

No?

Oh well.