Advent Madness
Day Seventeen
CITY
(Open the Doors
Here
)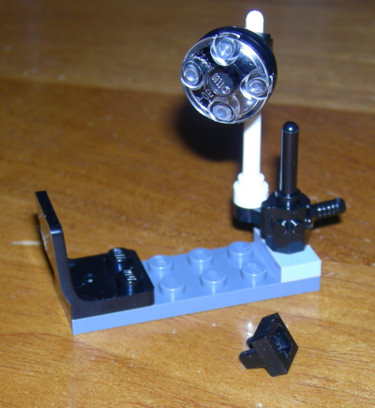 Mug Shot Station
Okay, I cribbed the name of today's mini-model from Brickshelf. I had to, because I had no idea what this combination was meant to represent. Oh, I could recognize the spotlight, and the chair was a no-brainer...but how did they work together? The parts were spaced wrong for some sort of prison wall spotlight station - had I misread the spotlight and it was acutally some sort of futuristic cannon?

Apparently not.

I'm still not sure if the criminal is supposed to sit in the chair or if the cop is.

Maybe tomorrows mini-model will give us the much needed clue to complete the scene. After all, the ice-creme subtheme took a couple of days to solidify...