Advent Madness
Day Thirteen
CASTLE
(Open the Doors
Here
)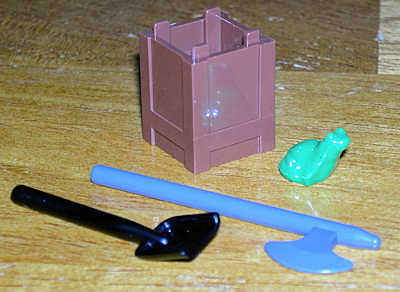 The Most Glorious Mini-Figure Ever
Well, as nice as the Dwarf theme was, it was time for it to come to an end. Sure, the mini-mountain was nice, and the cart was both fun and functional, but it's time to move on to a new theme - a theme that promises excitement and love, as the Castle Advent Calendar has been known to do.

So let's take a close look at today's mini-figure....and....

...

Oh no.

WHAT THE?

A box, shovel, spear, and FROG?

That's a bit of a shocker.



...I guess I'll write about this stuff then.

Um.

It's a box. And a shovel that you can put in the box. Along with a spear you can also put in the box.

And a frog to watch over the box.

The End.