Advent Madness
Day Five
CITY
(Open the Doors
Here
)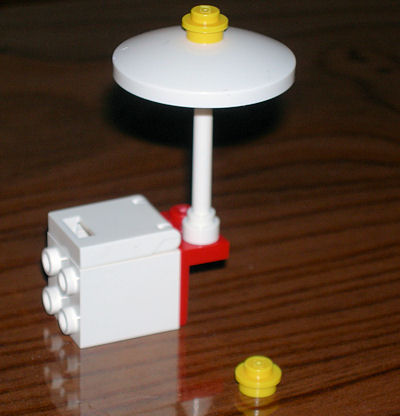 Ice Cream Stand and extra yellow dot.
Okay, I just typed out the description for today's item, but I have to wonder - if someone had just walked up to me on the street and handed me this model to identify...would I have had a clue as to what I was looking at?

I mean, turn sideways and it's a microscale space freighter with a heat shield.

Or maybe just a random assemblage of parts.

Well, whatever it is, it's minimalist. And at least there are some fun and useful parts in there for re-use.