Advent Madness
Day Four
CITY
(Open the Doors
Here
)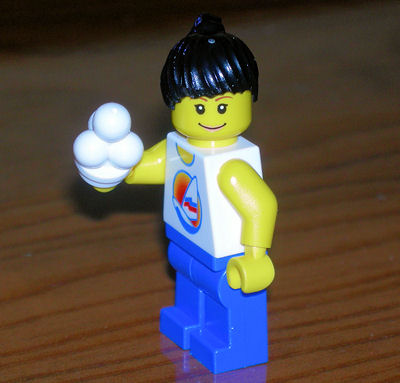 Woman with Ice Cream
Looks like CITY Advent will, once again, be following the tried-and-true Minifigure/2 days of releated theme pattern. Yesterday closed off the Turkey Arc, today starts Dessert.

As far as Mini-figures go, "Woman" isn't overy special. The Sailboat T-Shirt has been around s1ince 1994 - and was part of the 2005 CITY Advent (Day 18, Man with Radio). The legs are standard blue, the ponytail standard black. Even the face is familiar, being around since 2004.

Her accessory is a bit questionable as well. It's ice cream - but not in a cup, cone, or glass. It's...hand held. That's GOT to be messy.