Advent Madness
Day Nine
CITY
(Open the Doors
Here
)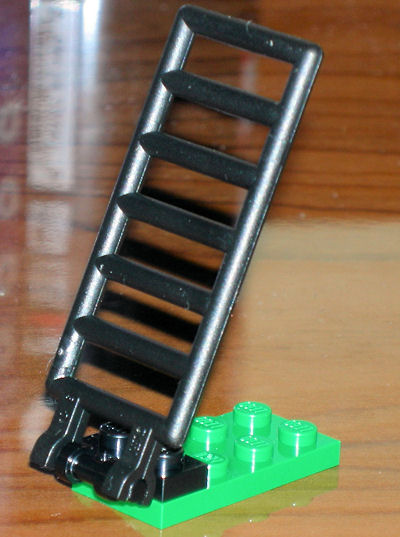 Ladder
Okay, yesterday people thought I was being too harsh on LEGO's efforts - that the "cat in the tree" mini-set deserved a super-happy review instead of the luke-warm one it received.

Maybe so.

But I defy anyone to find the silver lining in today's three parts. A 2x4 green plate. A standard black hinge plate. And a black grate.

Oh, sure, combined with the previous two days you have a nice little diorama of a fireman saving a kitten from a rough fall. It's a touching Hallmark Moment.

But evaluated on its own merits?

Today's set SUCKS.

Let's hope tomorrow starts off a new theme - and that the new theme has a bit of flair.