Advent Madness
Day Three
CITY
(Open the Doors
Here
)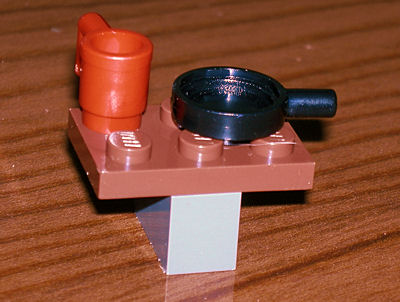 Table with Fry Pan and Mug
Okay, yesterday I was kind of excited about how the CITY calendar was shaping up this year. The mini-figure wasn't too bad and the first accessory mini-set was fairly creative.
And then came day three.
Four pieces.
A 1x2 brick. A 2x3 plate. A mug. And a frying pan.
I weep for the children on the world who woke up this morning, looking forward to the fun and excitement hidden behind "Door Number Three".