Advent Madness
Day Fourteen
CITY
(Open the Doors
Here
)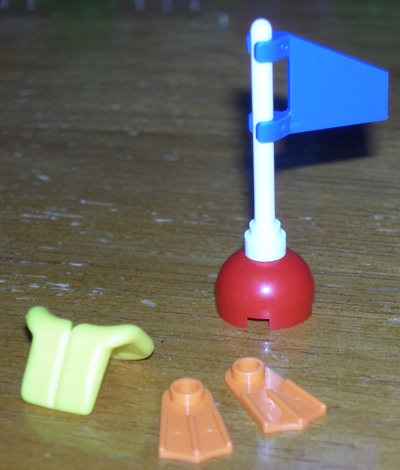 Life Vest, Flippers, Buoy with flag
Day two of the Coast Guard sub-theme gives us some nice accessories for the diver from Day Thirteen.

The life vest probably isn't as useful for the figure as the flippers - but at least it's in-theme.

The buoy is three parts just waiting for the post-advent building season to begin. The blue flag has only shown up in one other set - Aqua Raiders 2007's Angler Ambush. Having only one flag limits the building fun a little, but, eh, you take what you can from a sub-theme door with only six parts - and that's counting each flipper individually...