Advent Madness
Day Three
CASTLE
(Open the Doors
Here
)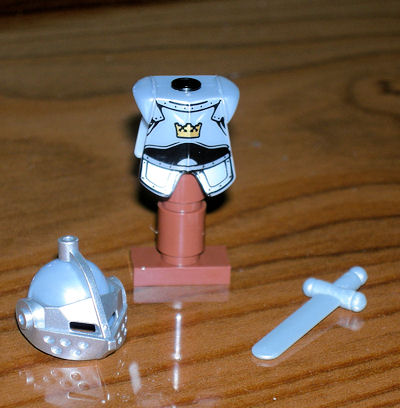 Armor Strand with helm, armor and sword
The Mini-Figure is the sales draw for any set. You know it, I know it, LEGO knows it. 
Take a look at some of the more expensive sets that sell themselves based on their "Exclusive Minifigure Content" like the Death Star Playset if you doubt me. 
That's why today's Castle Advent Door makes me smile. It takes the mini-figure from Day 1 and makes it...extra special.  It changes a simple knight into an armored battle waggon. The only real complaint I have it that they didn't include a plume for the helmet. 
But you can't have everything...at least not this early in the month.