VS

Just a warning for those of you reading the strip as well: I have to help a loved one with some shopping today, so the stips will be up late. Still today, but late.
As to the calendars...this is it.
THE BIG THREE.
The score
is running very, very close. Can CITY do the unexpected and force a TIE? Or...dare I imagine it...best Belville for the next three days and take the
WIN?

DOOR NUMBER TWENTY TWO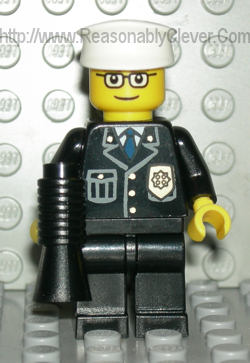 Hrm. Well, so much for taking all three days.
Yes, another
complete repeat.
Here's the standard recap:
Assuming we've got a Holiday theme behind Door 24, we're looking at a two-day Police Sub-Theme. Which isn't particularly bad, but, as usual, the execution is lacking. With all the different police-themed torsos that LEGO has on hand, they decided to revisit 2005 again. And, as I griped about on
Day 10
, they've decided to duplicate yet
another face
in a single year.
Here was a great chance to surge ahead with a totally new sub-theme, or figure, or, well...SOMETHING. Maybe, gosh, I dunno, THREE DAYS OF HOLIDAY STUFF.
But no. We get Day 10's "Oil Jr" in a police suit.

DOOR NUMBER TWENTY TWO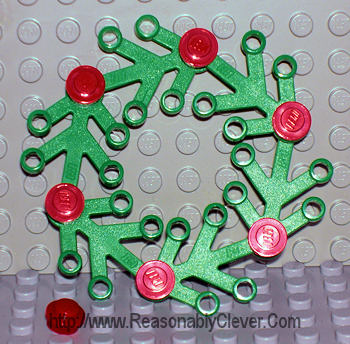 *RUBS EYES*
Stares at today's build.
*RUBS EYES AGAIN*
No, I think it's
real.
That's a
Christmas Wreath.


An interesting, if simple, build. And an extra part.
Someone catch me, I may faint.

JUDGMENT:
You're kidding right?
TODAY'S WINNER: