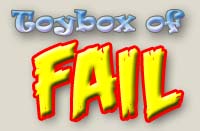 First time here? Please take a moment and read the
Toybox of FAIL Disclaimer
. Thanks!
-=-
Today, something new and differrent! A set called....
Pirate!

(No, this
still
isn't a repeat from yesterday.)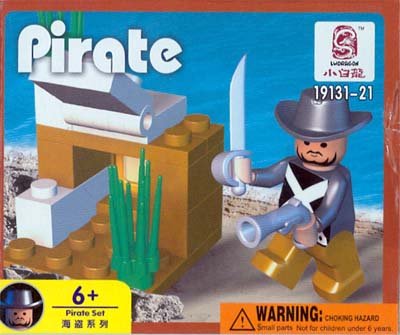 Okay, this one has me baffled. It's labeled "Pirate". It has a Western looking mini-figure and some sort of mini-playset. I'm not seeing a whole lot of "Pirate-y Goodness" about it...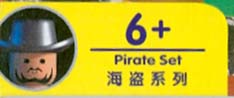 ...And yet the set ID reaffirms the designation. I just don't get it.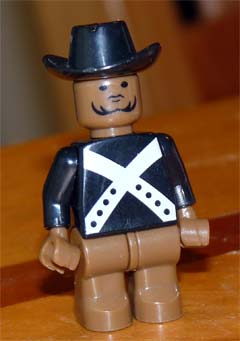 The Mini-figure is also puzzling. Where are his
pants?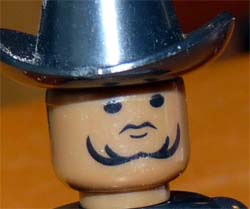 And why is his face so far up on his skull? This is not a pirate. This is a
mutant.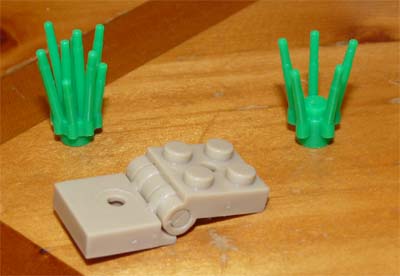 Speaking of Mutants, here are some of the odd almost-but-not-quite LEGO pieces unique to this set. That's one massive hinge. The plant on the left, though, would make a decent addition to LEGO's legitimate greenery. Alas, it's a part I haven't seen before.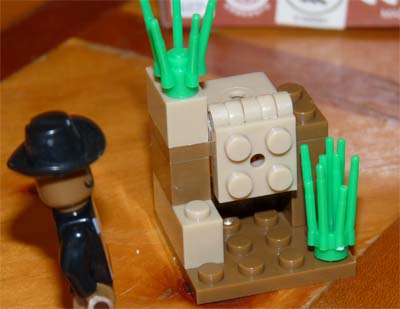 Here's the playset in "action." Our Mutant approaches... He's cautious. Perhaps he senses danger.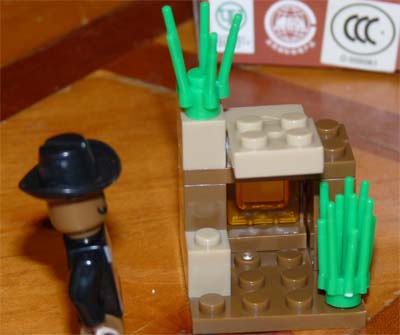 '


Gasp!

The hinge moves! Revealing.....nothing!!! Absolutely NOTHING!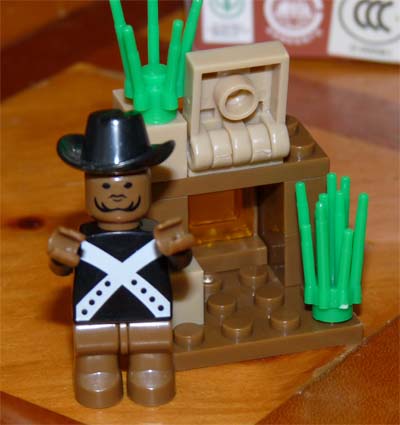 "And now what?"

our Mutant seems to ask.

Good question, buddy. I have no idea. It's not like the hinge was hiding anything - it didn't even cover the front of the little hollow area. A tiny little hollow area with a window and nothing else. Heck, it didn't even have the Mutant's missing pants.

So mysterious.

I leave you to ponder the meaning of this set over the weekend. Be sure to post the results of your meditations in the comments.

EDITED TO ADD:

Amazingly enough, reader

Martijn

recognized this as a clone of an early LEGO Pirate Set. Check out

Treasure Surprise

! Of course, the LEGO set actually has something in the little cave...and that's why LEGO is good and Bootlegs are BAD. Got that?


----======-----
As always, many thanks to Joe from The Undiscovered Playthings for sending me this set to review.