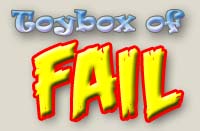 First time here? Please take a moment and read the
Toybox of FAIL Disclaimer
. Thanks!
-=-
Yesterday, we reviewed a Little White Dragon bootleg called
City.
Today, we review another Little White Dragon bootleg called
City.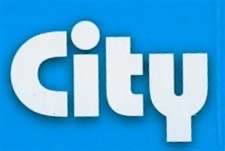 Monday's

City

bootleg was a set that seemed to be appropriately titled - a gas station is indeed something you'd find in a common city. Tuesday we had to give up on logic as we were presented with a

City

set featuring a robot who lives on the moon.

What will today hold? Town or Space? Maybe a Space Town? Or something even more unexpected?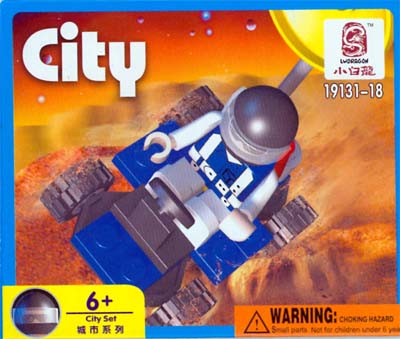 Why, a moon buggy! And, judging from the red sand he's driving around on...he's on MARS!

Maybe he's on his way to a

City.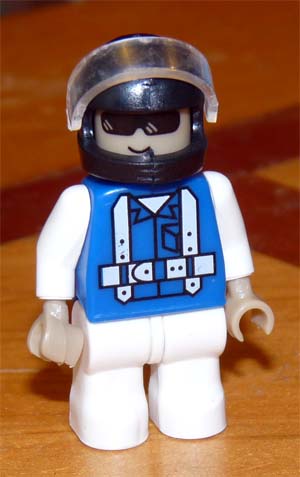 The mini-figure has the same general features of the other LWD people we've seen - a non-LEGO body with a LEGO-cloned hat. The visor on the helmet is non-LEGO, though - it barely attaches to the helmet at all. Why they didn't just copy the visor design is a mystery that will never be solved.

...or maybe not. The figure style and many of the mysterious parts from previous LWD FAILs have been identified as being cloned from the clone brand Best Lock. Yes, for some strange reason LWD decided that making knock-off LEGO models was best done using molds swiped from a LEGO competitor.

Sure. Why not?





We also have an answer to the mystery of where the figure shown in yesterday's "

City Set

" label came from. Apparently this fellow is the mascot for the LWD City-Space subset.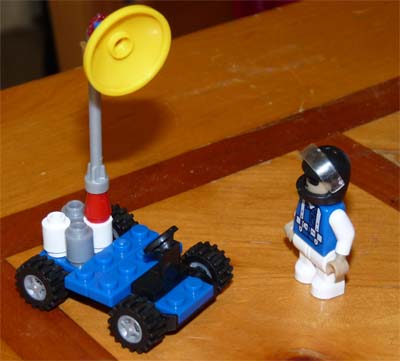 The set itself is similar to the classic LEGO Space set Crater Crawler. Except that it sucks. Still - "realistic" space vehicles tend to be on the minimalistic side, so maybe this design isn't all that bad.

But I still don't know why this set is labeled "City". You think LWD could have sold more of them by calling them "SPACE".

I suppose the day that bootleg toys start to make sense is a long way off.

Light years away.

----======-----
As always, many thanks to Joe from The Undiscovered Playthings for sending me this set to review.