The
Bad Day
parade of winners continues today with the
Double
Module
category.
The top model in this category scored LEGO Set
7632 - Crawler Crane
, with the second place finisher taking home set
4916 - Mini Animals
.
Before the reveal, let me say that both the Double and DoublePlus categories were extremely tough for the judges. We only had a handfull of entries, and all of them were top quality work. Still,
someone
had to win...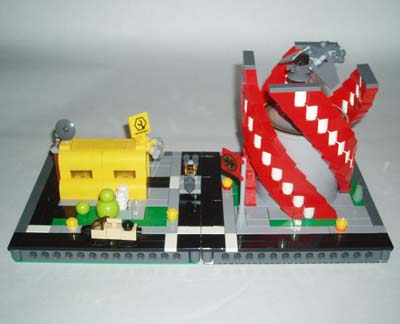 Rook's
FutureTown: Repair Shop and Landing Port

The judges were mixed on who should earn top honors, but the average point total put Rook's effort at the head of the pack by a full point. Personally, I think that's due to the stylish twist on his Landing Port sub-module.

Again, this was a tough call - take a moment and bask in the creative glow from the other entries. It'll be well worth your time.


Tune in tomorrow for the DoublePlusGood Module winners!