The
Bad Day
contest is over...and the judges have all responded with their rankings!
Every day this week at noon I'll be announcing another group of winners from the contest...starting today with
Special Guest Judge
Mariann Asanuma
's favorite creation. This builder will receive a free copy of Mariann's book -
"Building Secrets from the Masters - How to Build a Round Ball with Square Bricks."
And the winning entry is....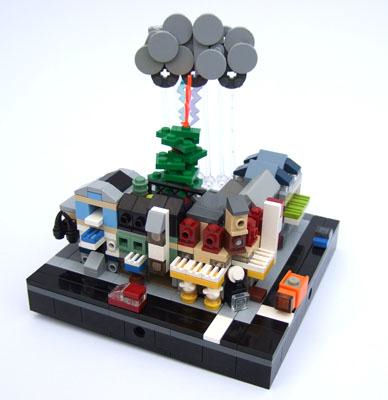 Roguebantha's A sad day

My disaster isn't he biggest but it may be the saddest. The 200 year old chestnut tree behind Cafe Corner and beloved by generations of children has been struck by lightening! Will it survive?!
Mariann had this to say about the model:

This was a pretty hard decision!
I liked a lot of the entries and I had a several favorites. But when it got down to it, I had to decide on Roguebantha's A sad day. Although there were a lot of really good entries. I was judging on the intricate details and the overall "story" of the model. Even though it wasn't the biggest "disaster" model, I thought it had a lot of heart and some very clever techniques.



Tune in tomorrow to find out who took home prizes in the Basic Module category!