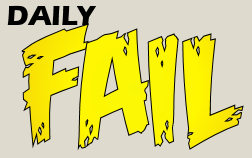 First time here? Please take a moment and read the
DAILY FAIL DISCLAIMER
. Thanks!
-=-
So far in this latest batch of bootlegs we've seen a strange naming convention. Each toy is named with a [verb] [noun] combo that almost, but not quite, makes sense. We've seen
"Flatten Road"
and
"Fork Car"
already. Today we move on to
"Push Soil".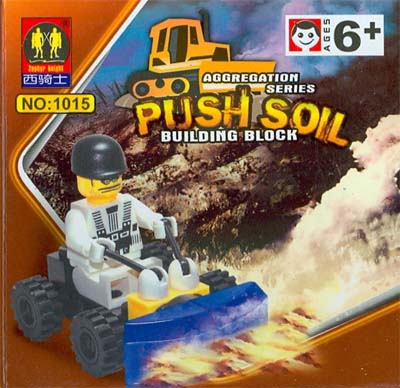 Push Soil has a stock number of 1015, putting it right after
Fork Car
in the latest run of
FAIL
. As far as models go,
Push Soil
isn't something I would have recognized as a bulldozer - I would have called this another strange race car knock-off and gone on never knowing the difference.
The graphics on the box are a little strange, too - Is that a war zone in the background? Is the
Push Soil
's front bumper shooting a force beam like
Cyclops of the X-Men
? (I guess that'd be one way to "push soil".)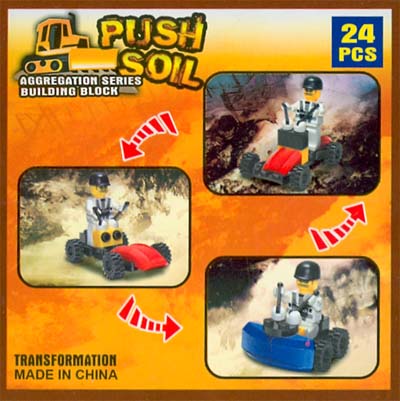 The back of the package is fairly standard. Notice, though, that two of the alternate models use different bricks than the third. (The red or blue "shovel" parts are pretty obvious.)Truly an amazing transformation.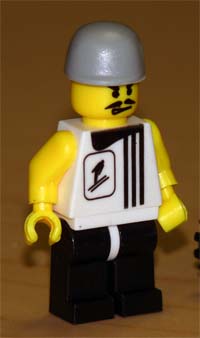 The package art would lead us to expect a standard Zephyr Knight mini-figure with the inverted Blacktron torso we've seen so many times before. But no. Not this time.
Instead, we get a construction worker with a sleeveless skiing outfit and a grey army helmet. Sure.
That
makes sense.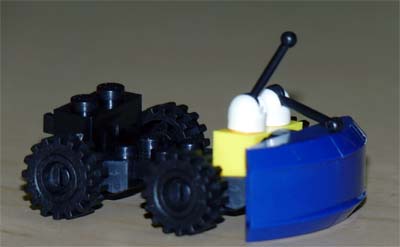 Here's the
Push Soil
. The parts fit together okay, but as usual the control sticks hang limp like overcooked noodles.
Remember: This is a
bulldozer
. Really.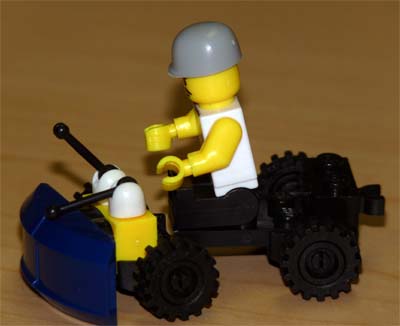 Did I say the parts fit together okay? Apparently I was lying. It's hard to Push Soil when the whole front end snaps off when you try and seat the mini-figure.

Oh well. It's not as if the mini figure was going to be able to reach the control sticks anyway.



----======-----
As always, many thanks to Joe from The Undiscovered Playthings for sending me this set to review.