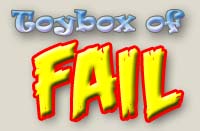 First time here? Please take a moment and read the
Toybox of FAIL Disclaimer
. Thanks!
-=-
Today, another something new and differrent! A set called....
Pirate!
Okay, just kidding. We're moving on to a new sub-series in the Little White Dragon bootleg line. We've left the worlds of the Western Mutant Pirate behind us and traveled to...the
CITY!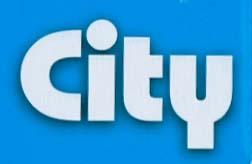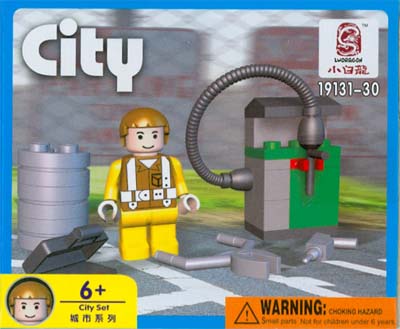 There isn't an exact match in the LEGO catalog for this bootleg, but the basic construction of the pumps has been around since
1986's Service Station
.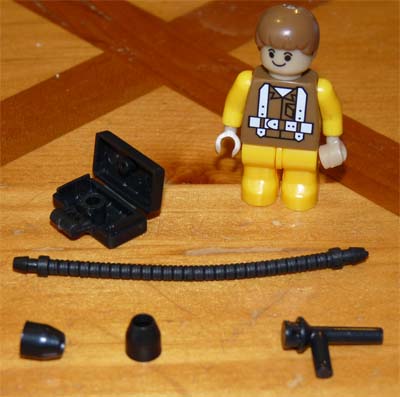 Here's the collection of odd parts. The hose assembly is actually a duplicate of LEGO construction, but normally LEGO would have attached the ends before sending the product out to consumers. LWD, unsurprisingly, had no such concern. The handle for the hose is non-LEGO, as is the briefcase. Both are very close to their LEGO origins, but scale and details have been modifed enough to suggest these are new molds - or at least molds copied from yet another innocent victim.
The mini-figure has a standard LEGO expression on his face, but considering the odd geometry of the piece used for the head I can't claim it's a direct copy of LEGO's design. The hair, at least, is definitely not a LEGO part - a switch from the cloned hats in the
LWD Pirate
sets.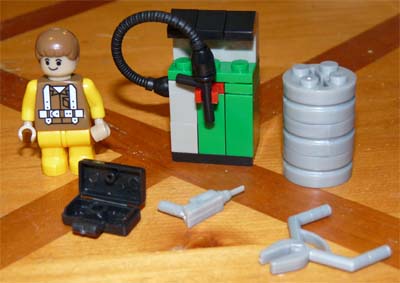 Here's the whole set. Note the giant pliars/scissors and drill; strage tools for a gas station attendant. "Wash your windshield? No? How about I trim some hedges for you?"

This set feels more like a

Playmobil set

than a LEGO knock-off to me. Maybe that's just the packaging getting to me, though. Or the fumes from the plastic.

Yeah, gotta be the fumes.


----======-----
As always, many thanks to Joe from The Undiscovered Playthings for sending me this set to review.