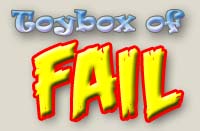 First time here? Please take a moment and read the
Toybox of FAIL Disclaimer
. Thanks!
-=-
Today, another something new and different! A set called....
City!
Yeah, yeah. I know, I already did that joke with the
multiple
Pirate
sets
last week. But, sadly, we're in for another round of repetition as Little White Dragon rolls out yet another in their Playmobil/LEGO hybrid line. It's time once again for
City
!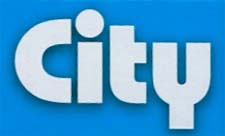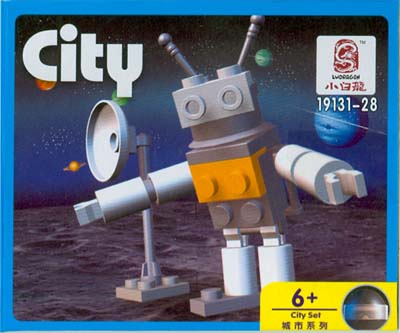 As you can see, it's another Town-esque rip-off that....hold on.

That's a robot.

On the

MOON.







Zooming in, we confirm it's a

City Set

. Says so right there on the label.

Maybe they mean a

city on the moon

. Let me look at the box again.

Hrm. No. No city there. Just the vacuum of space. And a giant robot looking for a hug.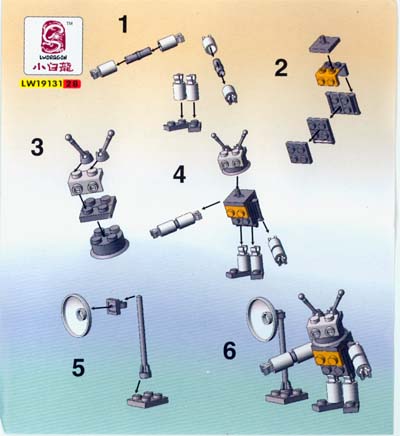 I've had a few requests for instruction sheets to be included with the more interesting FAILs, so here you go. One City Robot instruction sheet. Not that it'll do you any good. Most of the key elements here are non-LEGO clone bricks.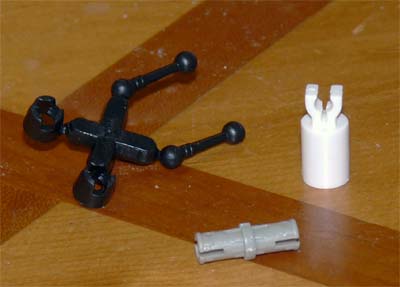 Here's a detail shot of some of the more unusual bits. The grey technic pin is a direct-from-LEGO steal, but the "tube with clip" in new. The gear-shift/antennae almost look to be a superior mold...until you try and assemble them. Both of mine ended up with cracked bases and thus extremely floppy levers. Not exactly a hopeful sign.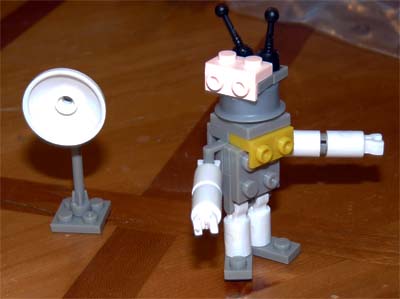 Still, the toy went together okay, and even looks something like the box art.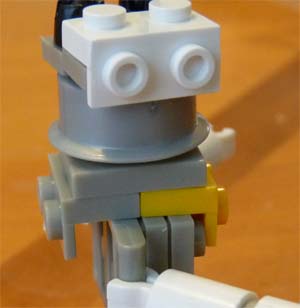 There's a real problem with this set, though. And for once it has more to do with the design of the set than the crappy quality of the parts. Take a close look at the side angle above. Notice anything odd?

Like...say...the fact that the head is just resting on the shoulders without being attached in any way?

Now go back and look at those "super valuable" instructions.

Yep, this is the way this toy was designed. With a removable head.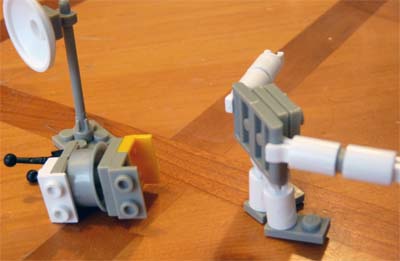 I'm sure having your head fall off at the slightest movement is a

feature

, not a bug. Personally, I think Little White Dragon has been reading too many Microsoft press releases.

But either way, this City is still FAIL.

UPDATE:

Author cannot follow simple instructions!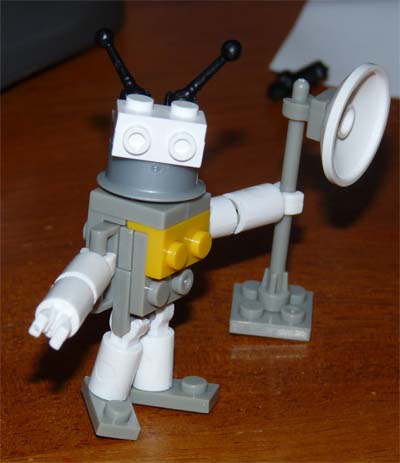 "Suck it, Doyle. Suck it hard."



Yes, it's sad but true. I served myself a big portion of FAIL with this review. Turns out if you pay attention to which direction the hollow studs are pointing on those two 90° angle plates the robot's head and torso actually assemble into a nearly solid mass.

That said, step 2 in the instructions can't actually be performed as shown - you have to clip the yellow plate onto the completed sub-assembly, not just slide it in as the diagram shows.

No, it's not much of a defense. But I just hate being bested by a bootleg.

----======-----
As always, many thanks to Joe from The Undiscovered Playthings for sending me this set to review.