Jordan Cross is back with another
moving
entry to the Mars Re-Mission contest.
This time, Jordan has come up with a giant
Disco Platform.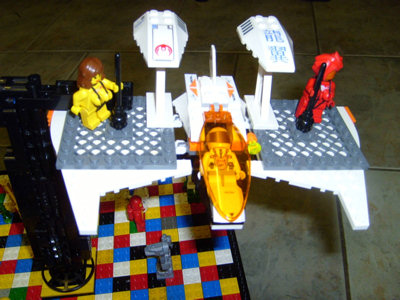 (As always, click on the image to view the full entry page.)
My only concern? Jordan is only 12 and he's putting Pole Dancers on the wings of his ship. Ah, youth, where have you gone?
Jordan also submitted a short video of his first entry in motion - I need to compress the size a bit, but I'll be posting that shortly.