Just one small picture today - the completed revised flap ring. Of course, I've run out of 1x4 gray tiles now - time for another part order or two.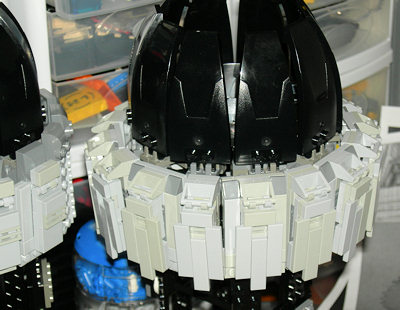 It also looks like I'm going to have to find a way to reinforce the "skin". Now that I've got the plates very close to gapless, it's a real pain to fix when one pops off - and they seem to be popping off more and more frequently. I don't know if that'll mean adding a second ring of click-hinges further down or just enhancing the connection at the existing join.

Something to putter with tonight, I suppose.