First time here? Please take a moment and read the
Toybox

of FAIL Disclaimer
. Thanks!
-=-
We're still working our way through the latest batch of Little White Dragon knock-offs. Yesterday it was
Engineering
...which was really more of a
Construction
themed set. Today we have
Construction
. Maybe it'll be an engineering themed set. But I doubt it. Logic is never a key feature of bootlegs.

It'll all be okay, provided that
Construction
isn't another crappy race car.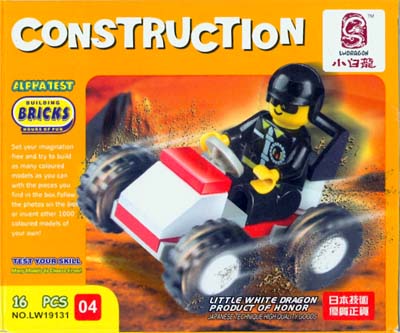 Damn it.




*sigh* Okay. What can I point out about this one? Well, for starters, it's from the early stages of the

LWD

run - meaning it has many of the same wacko text blurbs we saw on

LWD's

Racing Car.
Let's review, shall we?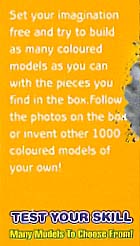 Set your imagination free and try to build as many coloured models as you can with the pieces you find in the box. Follow the photos on the box or invent other 1000 coloured models of your own!





TEST YOUR SKILL



Many Models to

Chosse

From!

There's also a fun little

blurb

in the lower right corner:







Little White Dragon Product of Honor




Japanese Technique High Quality Goods



Remember, of course, that the box also claims these toys were made in China.

LWD

is an international effort.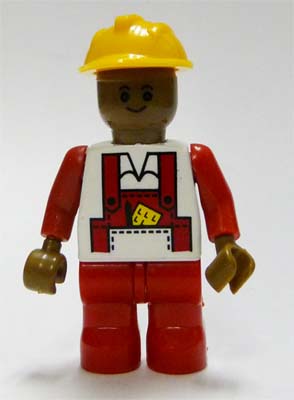 The driver of our little Construction vehicle is this dapper fellow. No, he looks nothing like the figure shown on the box. He's made from the

LWD

-Standard "Best Lock" stolen molds. Again, it's a shame that

LWD

championed multi-ethnic

minifgures

where other brands barely touch on the concept. It makes them harder to hate. And it's nearly impossible to bring any ill-will against this guy. Why?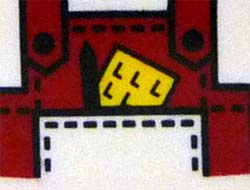 Because he loves

waffles.



He loves waffles

so much

that he carries on around with him in his front pocket.

You have to respect that in a mini-figure.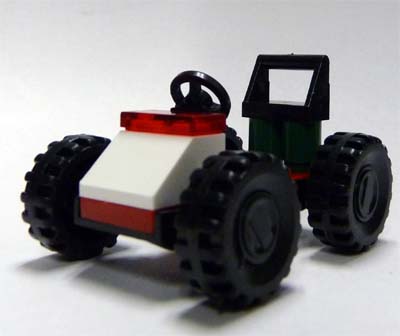 The toy isn't bad, either. I still think the hub-caps are a nice touch that LEGO should steal in compensation for all the pain clone brands and knock-offs give them.






Oh, but wait! The curse of

LWD's

poor molds strikes again! The car falls apart at the slightest touch due to the bricks being warped and shallow-studded!

Well, it serves us right for even thinking few good thoughts about a

bootleg.



We should be ashamed of ourselves.

I know I am.


----======-----
As always, many thanks to Joe from The Undiscovered Playthings for sending me this set to review.