First time here? Please take a moment and read the
Toybox of FAIL Disclaimer
. Thanks!
-=-
Today we have the next-to-last of the Little White Dragon LEGO-like impulse sets. It's been a long strange road to get to this point, and perhaps fittingly, it seems we've returned to where we started from.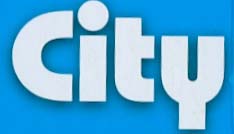 One of the earliest FAILs was the City Agncl from the BRICK line of bootlegs. It was a puzzling set - the small truck wasn't too strange, but we puzzled over the odd choices for the accompanying items. (Follow the link above if you don't remember what I'm talking about, or glossed over it the first time. )

I ended that post with the following line:


Oh well. At least I never have to review this set again.



Boy, was

I

wrong.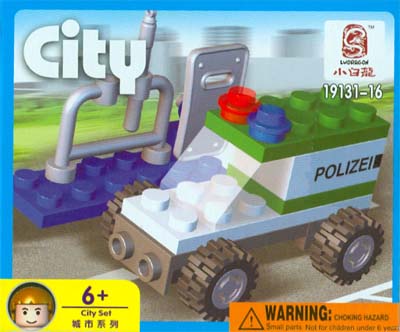 Yep, City Angcl is back, in LWD form.

Some of the parts are different - the truck is a bit classier - but that same goofball island of crap of an accessory is back to plague us.





The set label feature this smiling fellow. No, he's not included.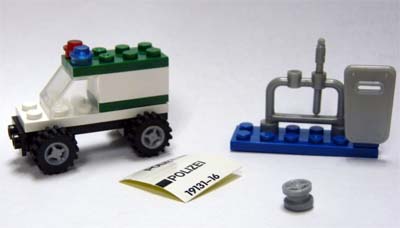 The contents of the box are shown here. For a cost-concious bootleg line, I was a bit surprised to find an extra wheel hub in the parts bag. Somewhere there's a set that's one hub-shy of a full build, I bet.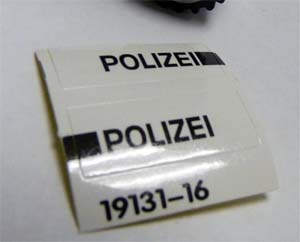 The "Polizei" (German for "Police") stickers are a nice ironic touch.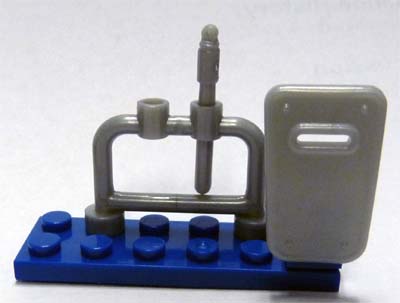 Here's the mysterious parts island. Notice that the shield is a massive upgrade from the BRICK version. It's not a LEGO part; maybe it's from the Best Lock line. I don't recognize the"torch" part either.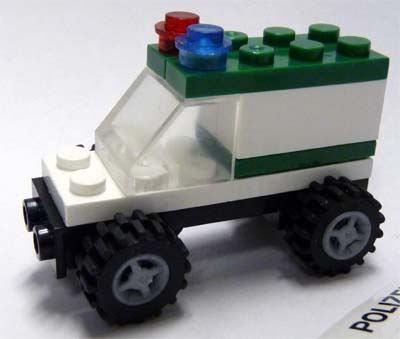 And, finally, a close up of the Polizei Van.


I really don't have anything to add to the review. I think I said it all the first time.

----======-----
As always, many thanks to Joe from The Undiscovered Playthings for sending me this set to review.