First time here? Please take a moment and read the
Toybox of FAIL Disclaimer
. Thanks!
-=-
This is it, gang. Last of the LEGO bootlegs I have on hand to review. Will it be something fun and original?
Are you
kidding?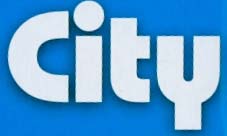 Like the previous FAIL, this final Little White Dragon set is another version of a

BRICK

bootleg. This time it's Motive Train that returns in a slightly classier format.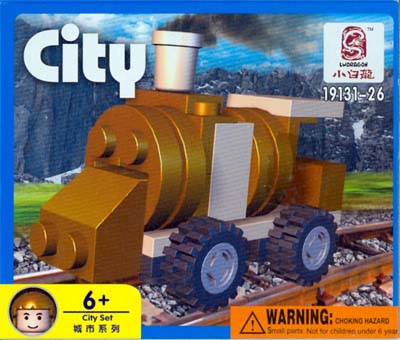 The fact that this set is much nicer than the previous toy suggests that in terms of the Chicken and the Egg, LWD probably came first with BRICK as the copy-of-a-copy pirate.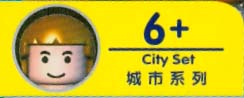 The same missing mini-figure that appeared on the last CITY set also graces the Train's packaging. You think they could have at least faked an engineer figure; LEGO certainly gave them enough ideas for one.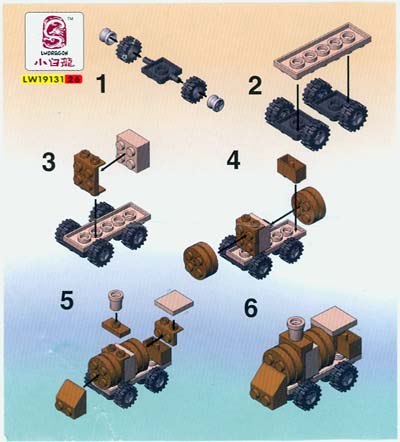 The instruction sheet shows a distinctively non-LEGO approach - the special angle brackets that caused em trouble with City-Robot return here to help create an odd twist on "studs not on top" construction.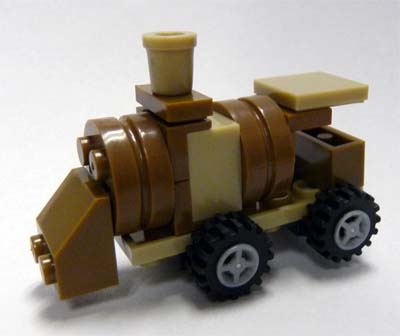 The final toy suffers from the same "lack of cohesion" as all the other LWD sets - a shame, really, as the color scheme is nice and the model itself somewhat interesting.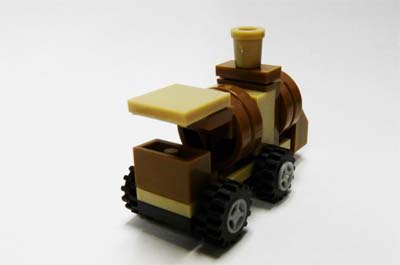 So that's it. We end of a bit of a high note, and not the complete Train Wreck many of you were expecting.

That's okay. I've got a real loser of a toy lined up for tomorrow.

Just you wait.
----======-----
As always, many thanks to Joe from The Undiscovered Playthings for sending me this set to review.