For those of you who think I never build anything anymore...I present to you Crow T. Robot and Tom Servo from the show Mystery Science Theater 3000.
These guys will be at
BrickWorld
in June and
CONVergence
in July. Come by and say "hello!" They won't answer, because they're only LEGO replicas, not the real thing. But I somehow think they'd still like the attention....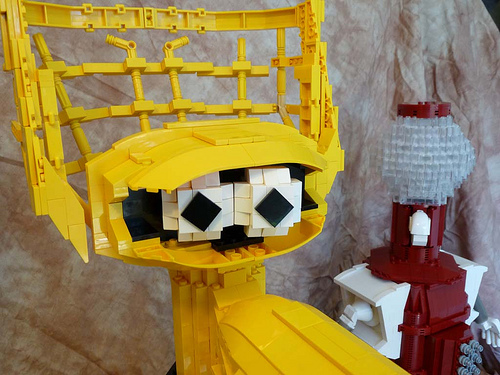 I'll write up a full review on these guys after the conventions, but in the meantime you can check out more photos of them at my
Flickr stream
.