Thanks to a very helpful online friend, an international shipment arrived at my doorstep today.
Here's a picture of Whiskey with one of the transatlantic passengers: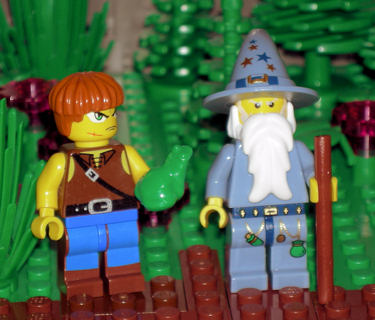 LEGO die-hards will recognize the wizard from the non-US Castle impulse set.
And...if the UK Wizard has arrived...you can bet there were some
other
UK goodies in that parcel as well.
Perhaps it's a good thing that Whiskey and Co are already in the Castle theme as we approach the
holidays...