By request, here's a better look at the full "Stage" set from the new story arc in
Reasonably Clever's Reasonably Clever Web Comic.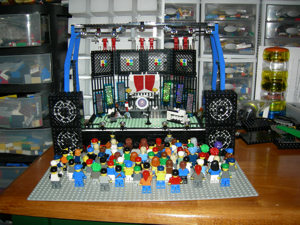 Click the picture above for a very huge version that lets you see a lot of the detail.
I'll take some more supporting shots later this week.