Earlier today I groused that I "hadn't seen a dime" from the webcomic work I've done.
Today's mail made a liar out of me.
Long time reader Ian "TK-1420" Wilkinson sent me a "thank you for doing the comic" gift: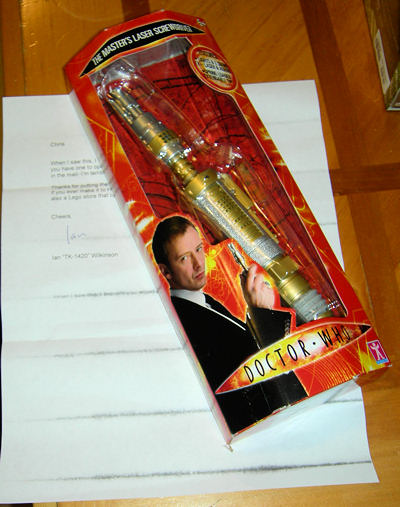 As I posted earlier, I don't do the comic for material gain - but, dang, I'm certainly not going to complain when it earns a bit of swag. I'm looking forward to ripping this open tonight and terrorizing the wife.

heh heh heh


Thank you, Ian!