Believe it or not, I actually found a few hours to build over the weekend.
The next chapter of Brick House will involve new locations, and I wanted to spend some time working up some backgrounds and sets. My first effort yielded this: A nice looking fountain/sculpture combo.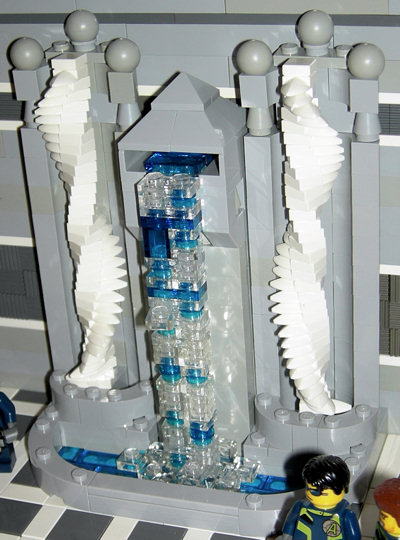 You can click the picture to go view some other shots of the set-in-progress.
There aren't any "unusual" or "advanced" building techniques here (other than the simple twist to the column of "tooth bricks") but it still looks pretty good to my eye. It'll certainly work as a background, anyway.