We've received a few entries to kick off the
Handtruck Building Challenge '09
...reason enough to set up the
Entry Grid.
So far it's a tie for "most handtrucks used" at a staggering "one." I know you guys can do better than that - heck, I managed three in my
One-Ringer hanger bay
set.
On the "Most Creative" and "Most Nifty" fronts there's a bit more of a challenge brewing...for example, check out this great Deckchair by David Pickett!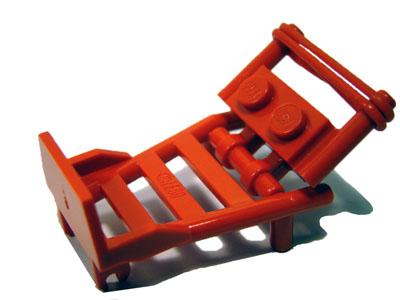 So what are you waiting for? Time to put your handtrucks to good use! Go build something!