Today's contest announcement is the Winner of my personal 
 FAR SIDE AWARD
. This is the model that I liked the best. The builder will receive
4916: Mini-Animals
as their prize.
Let me say first that this was a particularly tough choice. There were quite a few models I really enjoyed. But only one took the contest in an unexpected direction for me: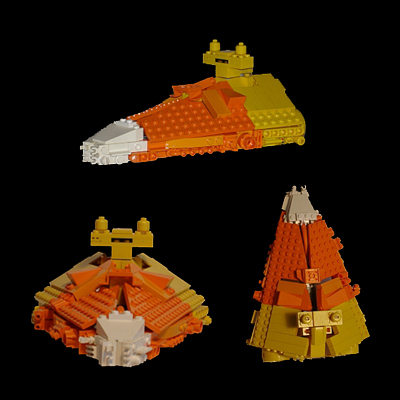 Imperial Candy Corn Destroyer
What can I say? There's no candy spookier to me than those icky candy corn thingies...and to combine them with the evil of a Star Destroyer? Pure genius. And the micro scale work is impressive, too.
Raxor, be on the lookout for an email from me to arrange shipment of your prize.