I have two more entries to the Mars Re-Mission contest to share with you this morning. Both were submitted by
RC Regular

takua-777
.
First up is his
"MX Fighter."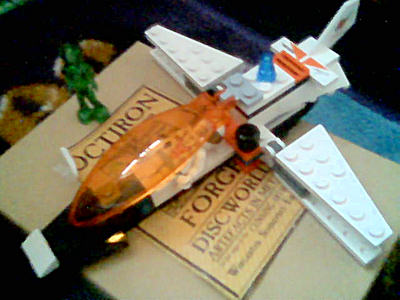 (As usual, click on the image to go to the full entry page.)
I'd gripe about the lack of theming, but his second entry fares a lot better in that area. It's the
"2 Man Disco Walker"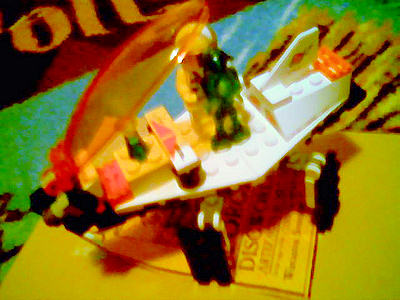 So far we've had a stationary, flying, and now a walking DJ Stand. I'm hoping someone comes up with another peaceful/funky rebuild of this set, and quick!
One other thing the similarity of these early entries points out: If you've got a clever build idea, you might want to submit it sooner rather than later. Otherwise it quite possible someone's going to beat you to the punch...
Also, just in clarification, builders are NOT going to lose points for using MORE than just the base kit. HOW you make use of the base kit parts is the key. As long as you use the parts, and use them well, you'll do fine. (I've updated the main contest page with this note as well, just in case.)
Anyway - thanks to
takua-777
for his entries!
And to the rest of you: Get To Building!