The
Bad Day
gets worse for the citizens of Micropolis - another batch of entries arrived over the weekend. I've updated the
entry grids
with them - browse and be amazed!
We scored
a blog mention
over at
The Brothers Brick
, so hopefully we'll be reaching a even wider audience with this contest. Reasonably Clever fans have had a few extra weeks to work on their creations, though, so I'm still hoping for a "home team" advantage.
Remember, you have until May 3rd to get your entries in!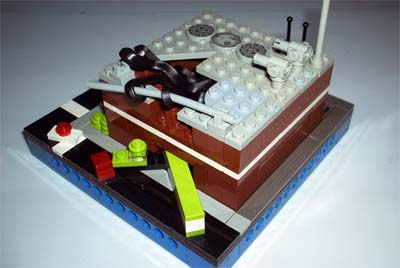 Ian Healy's entry: Cthulu Released.
If a busy webcomic author like Ian has time to build and entry, so do you!