I finished my revamp of the Owlship. This time it's closer to scale with the comic version, with a bit more accurate styling.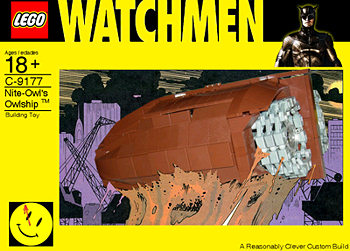 I also found a solution for the window issue - lots and lots of robot arms from the Exo-Force line and dishes from Belville. It'll do until better parts come along.
Brickshelf Gallery
here
, when moderated. I've also updated the build review here at
Reasonably Clever.