I was inspired by the engine on the
7672 Rogue Shadow
and thought I'd try my hand a a "vertical half circle drive". This build is about 60% complete - at this point I consider the basic shape roughed in, but all the detail work needs serious help. Plus, I need to build an actual cockpit. Still, I did say I'd post my workbench in-progress photos from time to time, so here you go.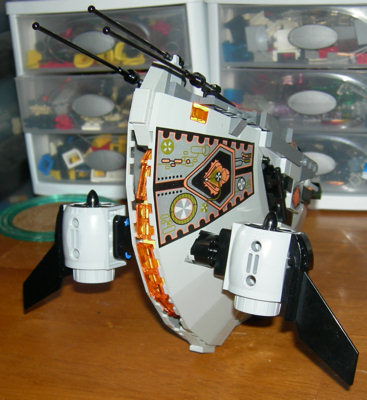 Rear view showing the drive design copied from the RS. Of course, I'm using a larger half circle, so the styling isn't quite the same. The side engines are for atmospheric flight - I may ditch them as they really ruin the thin saucer shape I was going for.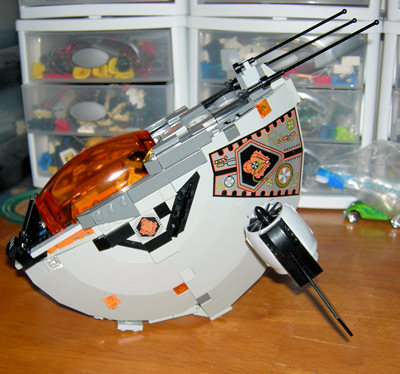 Side view.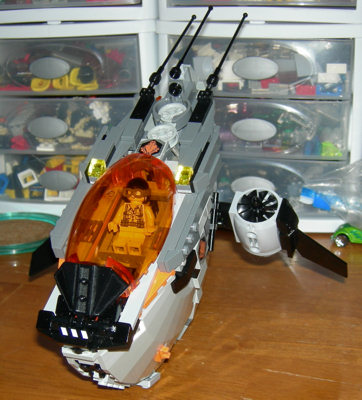 3/4 view - you can see the pilot is just sort of stuck to the floor. Controls will be added soon...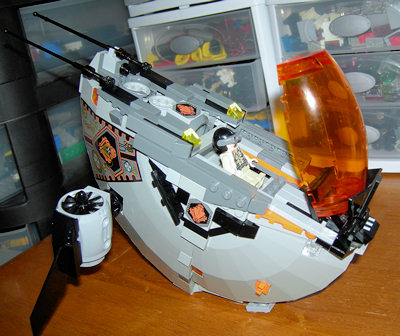 The cockpit does open, though.