This week's comics let me take advantage of a setting I built years back for the Cups Suit of the LEGO Tarot. For today's strip I had to add on a new section (with a door).
I thought some of you might be interested in seeing the whole layout, so here it is: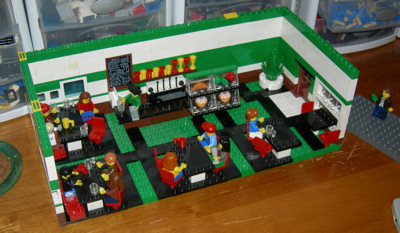 If you click on the image, you'll open up a new window with a much larger view.
The yellow tabs along the top of the wall are joins where I can remove sections of the outer wall for easier photography.